The closest thing to describing what finding clarity feels like... is hearing that popping sound of a stubborn jar opening.
Opening a stubborn jar? You try with the left hand. You try with the right. You grab a towel. Try harder. And just when you're about to smash the whole damn thing on the floor.
You decide to turn it upside down. Tap it gently on the bottom. Et voilà!
Hearing that popping sound — that's how clarity feels like.
Life's like a jar full of pickles
Getting what you want requires nothing more than a gentle tap. And a handstand. To shift perspective.
I'm Nele.
I own this place. As well as a well-chosen collection of aha moments, detours and oops!es that brought me (to) a sense of klæriti. 
In of detours & dreams, my monthly column, I do exactly that. I turn things upside down — so I can get anything I want.
My Top 3 aha moments, oops!es & detours
You think, you've seen me somewhere before?? Still wondering? I give you a hint.
Remember, when I was living in Denmark having my own design label Yndlingsting? Yup, that's right. My products got featured in magazines like COUCH, Alt for Damerne, Jyllands Posten, VILLA, Walden and more.
Elle Decoration even put my KONTRAST pouf on their Top 10 Must Haves.
Then I ditched design. And Denmark. And moved to the mountains. Now, I do detours & dreams.  (jeez, that's a lot of d's… )
I once got fired from my job as Brand & Marketing strategist. 
That really hurt my ego. 
I flew to the Swiss Alps. Rode 4,700 meters altitude and 127km in 3 days on a MTB with my brothers. Fell off my bike. And on my face. 
That really hurt my body.
I had a good cry. Put a thick layer of healing balm on all spots. And started a project called "30DaysOfWohin — When you have no idea of what to do with your life and 30 days to figure that out."
Which in turn led to a collaboration with nespresso (yes, coffee again) and Allan Torp. 
That really is called showing the finger. Or dealing with detours — in a cool way. 
I ditched Denmark. My life as a marketing strategist & brand owner and moved to the mountains. To become a ski instructor. Next, I'm gonna ditch you — no offense meant. 
But nothing in life's certain. Except: I'm with myself 24/7. 365 days a year. From start to finish. Maybe it's time to be a bit more me. And less you.
I don't know where I'm going. Or what my destination is. Maybe that's exactly the point. 
Not knowing. Yet flowing. 'Cause look where it's taken me so far. Not bad, right?
35 -- broke. desperate. depressed
How a 5-minute Spongebob clip cured 6 years of stuckness
I had it all written down. Prologue-Main-Epilogue. Or so I thought. 'Cause after 177 words I got stuck.
Started googling Spongebob and Squidward quotes for hours. Hoping to find a clever bridge to connect a 5-minute clip to what I was feeling that day.
And in between staring at the blinking cursor on a white page and out the window over the snow-covered slope. It hit me. I wasn't stuck in intro. I was stuck in past…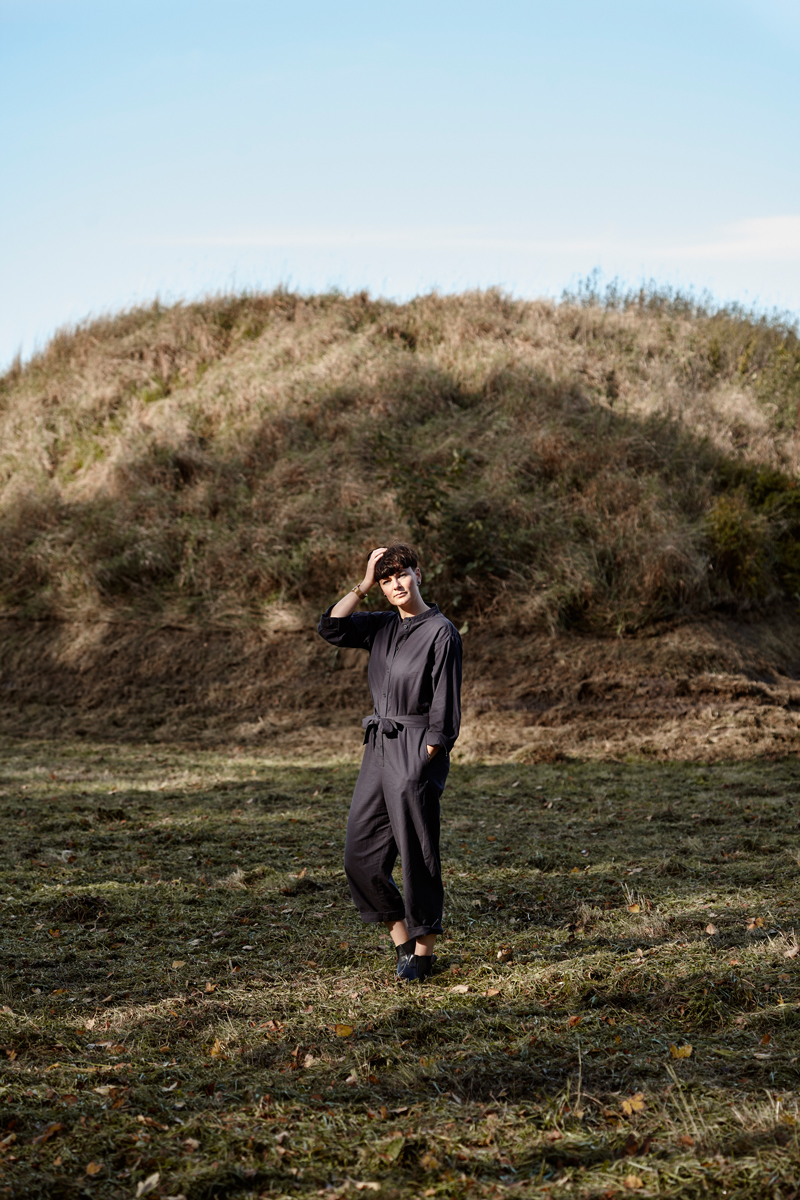 Looking for the free newsletter?